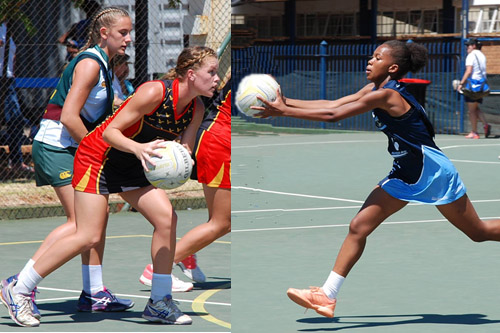 Netball: Waterkloof Netball Festival the Largest in SA
On Monday 29 March 2021 approximately 1 000 netball players, 300 officials and 200 referees from all over South-Africa will gather at Waterkloof High School in Pretoria for their annual Kloof Netball Festival.
This will be their eleventh year they will be hosting this prestigious event Nationwide. Netball enthusiasts will be gathering in front of their TV sets/mobile phones/computers, popcorn in hand, to see the nation's leading netball schools in action.
Yes, that's right – because the COVID-19 virus turned the whole world upside down and  moved "normal" to a "new normal" – something we are still searching for – no moms or dads, brothers or sisters, grandparents and aunts or uncles, will be allowed to support their team from the sidelines.
But do not fear because at Waterkloof High School we think out of the box and  have  made a plan with this Covid-19 epidemic. Matches will be "streamed" so fans will be able enjoy live netball action from the comfort of their own homes.
If you love netball-The Kloof Netball Festival is certainly the place to be at!
PS: If you would like an invite to the 2022 festival send an email to [email protected]. We will put you on our e-mailing list for 2022.The Kloof Netball Festival is an opportunity that you don't want to miss out on.
It's a feast of netball:
200 plus netball games per day, played by our top schools over four days.
An opportunity for every player to showcase her netball talent.
We have invited the top university coaches as well as a representative of S. A Netball to join us in experiencing firsthand this exhibition of young netball talent.
KLOOF NETBALL FESTIVAL-
THE PLACE TO BE IF YOU  LOVE NETBALL!