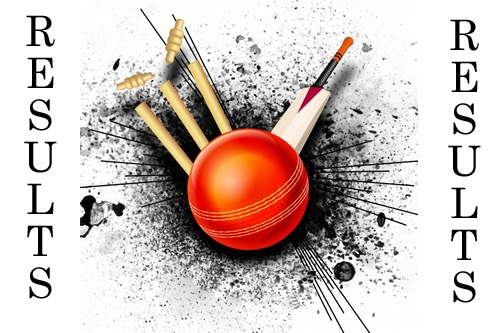 What a feeling to finally have some school cricket to report on after virtually a full year without that sound of leather on willow!
Many schools are busy with cricket trials and this week also saw schools organising internal matches to give the cricketers a taste of hopefully some real matches in the near future.
Hats off though to some of the Cape schools who managed to test their skills against other schools this past weekend with some well contested match ups. Hopefully more schools will soon be back on the pitch.
Please send your cricket results to [email protected]
Cricket Matches For Week Ending 21 February,  2021

TEAM

 

TEAM

RESULT

Gauteng

 

 

 

 

Noordvaal

 

 

 

 

T20

 

v

 

 

 

v

 

 

 

v

 

 

 

v

 

 

E Cape

 

v

 

 

T20

 

v

 

 

 

v

 

 

 

v

 

 

 

v

 

 

WP

 

v

 

 

T20

 

v

 

 

T20

 

v

 

 

T20

 

v

 

 

Wynberg

v

District North

Wynberg drew with District North

Boland Landbou

v

Paul Roos Gym

Paul Roos Gym beat Boland Landbou by 8 wickets

Paarl Gym

v

Bishopts

Bishops beat Paarl Gym by 4 wickets

Rondebosch

v

Paarl Boys High

Rondebosch 232/3 beat Paarl Boys High 156 ao (SJ Kotze 76) by 76 runs

Somerset College

v

Curro Durbanville

Somerset College beat Curro Durbanville by 62 run

 

v

 

 

 

v

 

 

 

v

 

 

 

v

 

 

 

v

 

 

 

v

 

 

 

v

 

 

KZN

 

v

 

 

T20

 

v

 

 

T20

 

v

 

 

 

v

 

 

 

v

 

 

FS

 

 

 

 

T20

 

v

 

 

 

v

 

 

 

v

 

 

 

v

 

 

 

v

 

 

MPU

 

v

 

 

T20

 

v

 

 

T20

 

v

 

 

 

v

 

 

 

v

 

 

 

v

 

 

NWEST

 

v

 

 

T20

 

v

 

 

T20

 

v

 

 

T20

 

v

 

 

Rustenburg

v

Lichtenburg

Rustenburg beat Lichtenburg by 55 runs

 

v

 

 

 

v

 

 

 

v

 

 

 

v

 

 

LIMP

 

v

 

 

 

v

 

 

 

v

 

 

 

v

 

 

ZIM

 

v

 

 

 

v

 

 

 

v

 

 

 

 

 

 

U16A

 

v

 

 

 

v

 

 

 

v

 

 

 

v

 

 

 

v

 

 

 

v

 

 

U15A

 

v

 

 

Wynberg

v

District North 1st

Wynberg drew with District North 15/Ists

Paarl Gym

v

Bishops

Bishops beat Paarl Gym by 5 wickets

Paul Roos Gym

v

Boland Landbou

Paul Roos Gym beat Boland Landbou by 30 runs

Rondebosch

v

Paarl Boys High

Rondebosch 59/1 beat Paarl Boys High 58 ao by 9 wickets

Somerset College

v

Curro Durbanville

Somerset College beat Curro Durbanville by 77 runs

 

v

 

 

 

v

 

 

 

v

 

 

 

v

 

 

 

v

 

 

 

v

 

 

U14A

 

v

 

 

Wynberg

v

District North U14

District North beat Wynberg by 1 wicket

Rondebosch

v

Paarl Boys High

Rondebosch 349/4 drew with Paarl Boys High 163/8

 

v

 

 

 

v

 

 

 

v